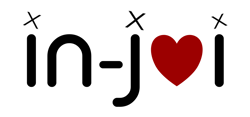 This slapper works completely differently from the 'old' slapper.
Here is what has changed --------------
1. There is no longer a notecard to populate everything. NOW it's all in a blue menu. To access the blue menu click and hold the slapper for 2 seconds.

2. To add custom sounds and animation all you need to do is drop them in the slapper (You may have to rez the slapper in-world to complete this). Once you have all your sounds and animations in, for good measure we suggest resetting the scripts. The slapper will now only accept a maximum of 35 sounds and 35 animations.

3. Play around with the menu. All of the 'old' stuff is still there, it's just now a menu instead of being in a notecard.
FULL CUSTOMIZABLE FEATURES
1. Public / Private Flavor Text

2. Sounds (Up to 35)

3. Animations (Up to 35)

4. Touch distance

5. AntiSpam timer

6. Slap roulette / Lovense built in (Requires Activation) with odds & QR generator

7. Project arousal as well shared arousal with slapper (If they have PA too)

8. Access lists

9. RLV layers (3 per side)

10. Slap particles
If you are using Roulette and it does not work, try scanning a new qr code until it starts working. It should work with both the blue lovense app and the pink one.
You can click here to learn how to setup your slapper with Lovense using Roulette. The slapper will tell you if you are not connected and present you with a QR code to scan into your Lovense Remote App (Suggested), or Lovense Connect App. If you need help with this app, please visit the Lovense site.
When using RLV layers you will need to setup folders in your #RLV folder located in your inventory. If there isn't a folder you will need to add one making sure it's named #RLV. Below is the folder structure....
V5 Slapper/Grabber Config