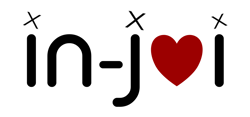 What is the Milking System?
The milking system is pretty much what it's called. You milk :) To sum it all up, the milking system is a niche/kink product that we have created to milk your cock, or juice your pussy. It is an ever evolving product so you're always getting something new, exciting or sometimes daunting so we have been told LOL. The milkers and juicer all work with Lovense (built in) as well as Project Arousal (PA)!
My potency is low, how do I raise it?
Every time you milk 50ml, your potency increases. With increase to potency comes perks like quicker milking and the ability to donate your milk to the "got milk fund." Along with the milking system if you cum inside someone who owns a pregnancy hud and they are using project arousal with it, you will make them cum too automatically. There is also increased chances of getting someone pregnant. You can also purchase a "Power Up" to augment your potency. These can be purchased at the mainstore with points / Lindens.
My cock doesn't animate in the milker.
Currently only the Nexus and Physics cocks animate.
What do I do when my milker is dirty?
Clean it. There is cleaner available in the mainstore purchasable by points or lindens. It's important to clean your milker/juicer. If you don't you will probably get an infection.
I'm milking super slow.
You might want to check if you have an infection or a low potency. Remember you will milk slower the lower your potency. If you suspect you may have an infection you can do a checkup at the mainstore in the clinic. Speed can be increased by drinking milk bottles produced by yourself or someone else (available at the store as well with points / lindens).
GETTING STARTED WITH THE MILKING SYSTEM
What you need to do...
First you will need a milker or juicer and a canister / hold canister. It's suggested that you get some cleaner as well. You will be able to buy any consumables you need with points you will earn from milking or collecting coins in the mainstore!
Attach the milker / juicer

Click to configure Lovense if you feel daring enough to milk/juice in RL too.

Rez a canister / attach the hold canister

Click the can and click "Milk Self"

Have fun milking and earning in-joi points!
When your canister is full you can empty it into a vat (purchasable in store with lindens / points). As long as you are putting in Grade A / Superior milk/juice you will be able to donate once you hit 5K milk in your vat. By donating you're helping lower the price (points) of consumables that can be purchased with points.
Rince & Repeat! Get on that leaderboard!