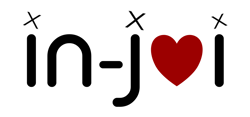 The in-joi Milking System 2.0
Milk it, save it, give it, drink it! What makes this system different? It works with Lovense!


Please welcome the new milking system, linked with all the systems!
YOU NOW WILL RECEIVE IN-JOI POINTS EVERY TIME YOU MILK BUT MAKE SURE YOU CLEAN YOUR MILKER AFTER EVERY USE!
If you ever run into an issue, be sure there will be an update coming quickly after it has been reported. We want to ensure that your milking experience is the best in Second Life.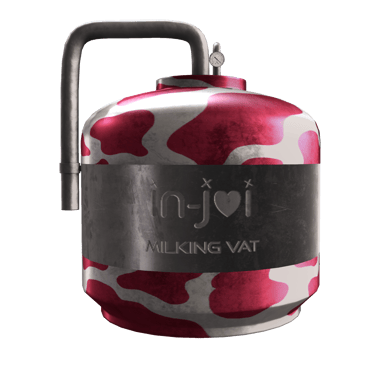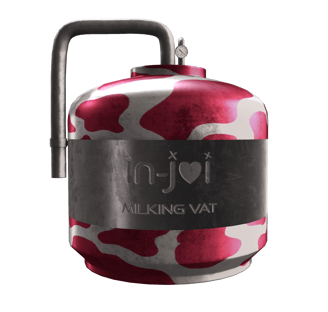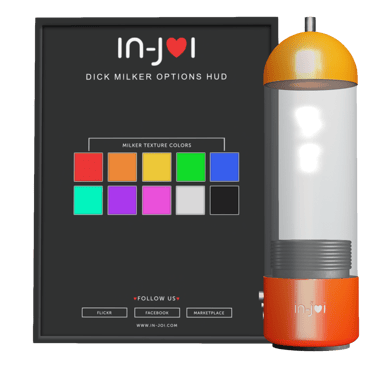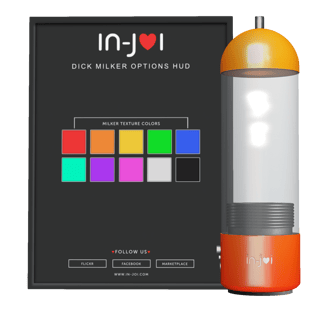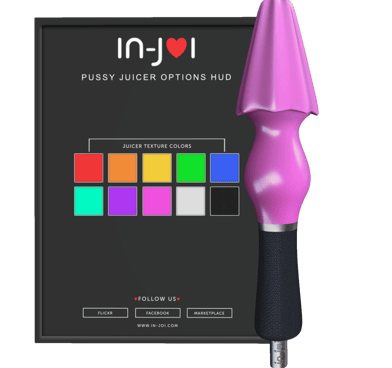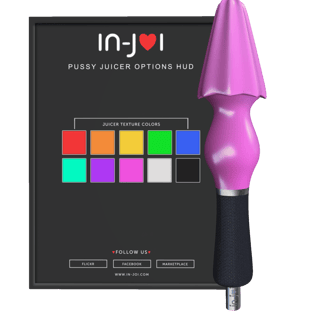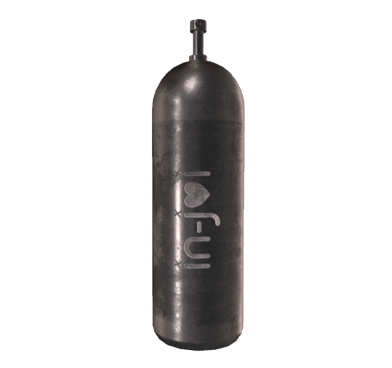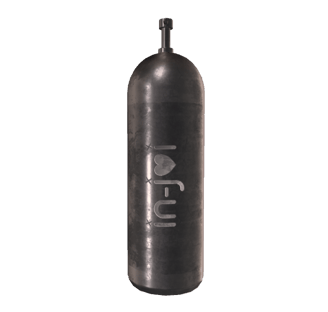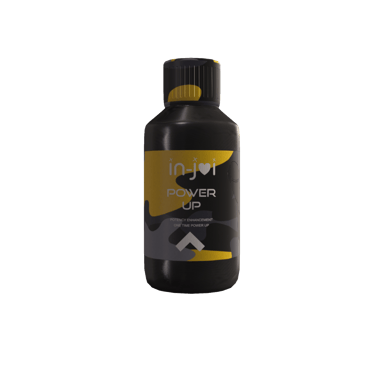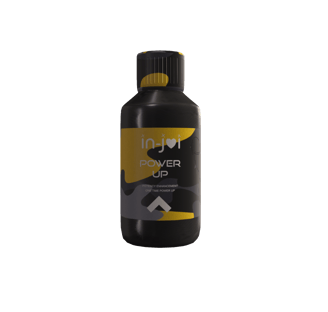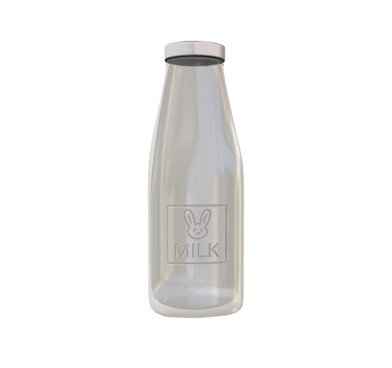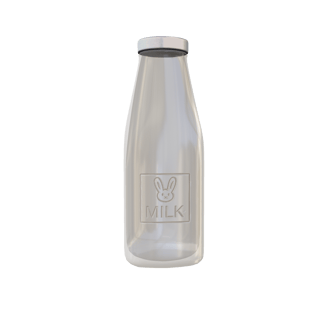 Milk Jars (50ml) are sold empty and are transferrable Use your milk Vat to fill one of these jars and give it to the person you are milking. By drinking the milk, current production speed doubled which means you will be faster at producing. If you're milk fatigued, this will be your best option to mitigate the increase in time to milk.
Milk Jars 50ML (Transferrable)
Use the milker/juicer to allow anyone who owns a canister to draw that hot thick milk/juice (cum) from your orifices. Each session will result in a random quality of milk (cum). The dick milker & pussy juicer come packed with sounds, ability to connect to your favorite Lovense toys. We have also added animations and confirmed that these work with both the Physics cock and NEXUS bento/animesh cocks.
Beware! The more times you are milked the lower the quality of your milk and the more milking fatigued you get, the longer it will take to milk, this resets each day.. Finally if you are being intimate while being milked and using Lovense, you may notice something a little special happen with your toy ;)
Remember if you can't find someone to help increase your potency, you can always purchase one of the in-joi power ups! The power up will increase your potency for one milking session and doesn't guarantee that it will be superior grade so use wisely.
We've revamped the canister and removed the 500ML from our lineup. We have added security to the canister, you can now make it public, group or private allowing for you to control who uses your canister! In addition we have removed the long click menu and put all of the options into one simple menu. Everything has been rescripted from the ground up making the canisters work better! In addition the canister's online profile keeps track of who you milk, and what quality mixture is in your canister. When full simply empty it into a vat (available for purchase) and earn some achievements. Yes, it's been gamified on the in-joi website.
The milking vat is your large storage for milk. It will allow you to store up to 10K ML of milk and registers on our website. You can also dispense milk to a jar to give to people you milk, or even sell! The milk jar will always make your milkee produce cum 100% faster! Careful though, when you draw milk from the vat there is a large chance your vat will leak.
MILKING SYSTEM 2.0 HAS ARRIVED!
Your stats will be directly affected by how you choose to use the system!
We've squashed bugs, made it easier to use, gave you more options of what you do with your milk (or someone elses). We've added our loyalty system in, leader boards, a way for you to win in-joi points, and soon a way for you to help each other lower the cost of things you purchase with points! Milking now will increase your potency, but it will also lower each day. Milking potency will also affect how easily you can get someone pregnant with the pregnancy system, and you can also increase your potency by using someone who owns the pregnancy HUD! .... and it keeps evolving! All this and more coming soon to the in-joi Milking System! Keep your eyes peeled!